Chris van Duijn has enjoyed the kind of career that most architects can only dream of. He started out as an intern at the first OMA office in Rotterdam, working closely with its influential and world-renowned founder, Rem Koolhaas. More than 25 years later, Chris is now a partner at the practice, heads up its Asia office, and has played a major role in some of the most significant and noteworthy architectural projects of recent times.
From an early age, Chris van Duijn knew he wanted to be an architect. He followed his fascination and passion, sustaining this enthusiasm and curiosity throughout his career. It has enabled him to make his mark through major projects like the Prada Stores in New York and Los Angeles, the CCTV headquarters in Beijing, the Axel Springer Campus in Berlin, and many more. Chris has been a key part of OMA as it has grown from a single studio with 40 people to a team of 300 people spread across offices that span four continents.
In spite of his success, Chris remains grounded and modest, always recognizing the importance of a team and understanding that great work is the sum of its parts. We spoke with Chris to learn more about his trajectory and life at OMA.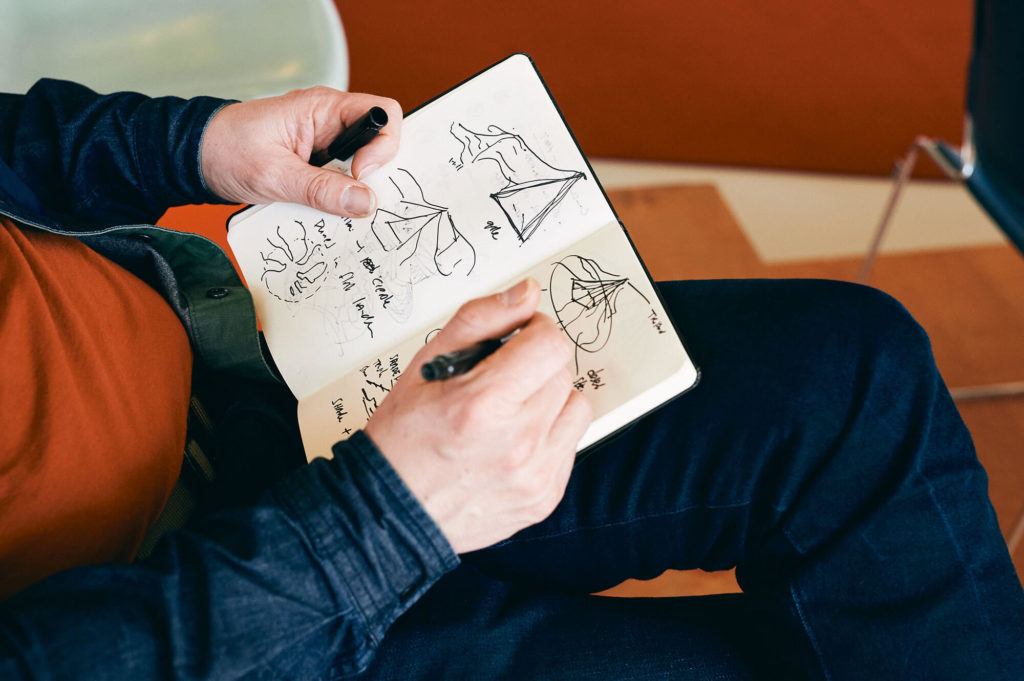 GOING BACK TO THE START
Hi Chris, if it's ok we'd like to start way back in the beginning. Can you pinpoint the first moment that you really engaged with architecture and understood what it was?
I have always been interested in making things with my hands, and there was one specific moment when I discovered what I found really interesting. I must have been around 15 years old. We had this art project in school where we were supposed to build a model of our dreamhouse. During those weeks I was returning every afternoon after classes to the workshop space to continue working on this model until the time was up. It was a model of a postmodern villa with mirror glass half-buried in a mountain. I have no clue what my inspiration was at the time, but I enjoyed playing around with the materials and creating 1:50-scale people for the model, making trees and cars to make it look perfect. I found an incredible complexity in the process of iterating and resolving details and after that I sought as much engagement with the field as I could. Throughout high school I looked for internships within the construction industry and I started to pay close attention to interesting buildings wherever I went. I found myself really lucky that I knew what I was really interested in that early on.
From this first encounter, what was it about architecture that spoke to you, and do you think you have carried these same feelings throughout your career?

The exciting thing about architecture is that the ideas you initially translate onto paper or into a scale model will eventually materialize into something physical for people to use. The process of designing is extremely personal and intimate; an idea in one's mind can become the environment for other people to live in. It is really about imagining and shaping a world which did not exist before.
Over the years the excitement of this process, how a pen stroke becomes a real space or object, has become only stronger, as also my own influence on designs has become larger. It can also be very intimidating, as you never know whether the result is what you have imagined it to be.
You started your professional career at OMA as an intern, developing your career over the years to eventually become a partner. Can you share a little about what the experience was like in your early days of the company?
I started in 1996 at OMA – a company which was very different from what OMA is today. It was a single studio with 40 people in total, an office without much of an organization nor any support staff. The teams were autarkic: team leaders were responsible not only for the design, but also running a part of the studio. For instance, they were hiring their own staff, but also had to manage the finances of a project. We were still working with drafting tables and there were only four computers in the office. It was very chaotic and competitive, but also a very creative environment in which people sometimes stayed for multiple days without going home. The whole office had a smell of sweat and adrenaline. It sounds very romantic and that is actually also how it felt.
It was also the period in which OMA completed its first major projects like the Kunsthal, the Educatorium, Euralille and the villa in Bordeaux. Gradually the office became more successful in winning competitions and securing more prestigious projects. And with that also the responsibilities of the office grew. The office needed to become more professional in order to demonstrate that we were not just paper architects, but also able to build real buildings.
The biggest growth happened between 2000 and 2005, when projects like the Embassy in Berlin, Casa da Musica in Porto, the Prada Epicenters and the Seattle Library were built, when we opened an office in New York, when we started to be engaged in the Middle East and when we won the CCTV competition in Beijing.
In this period of 25 years, I witnessed the transformation of a compact, chaotic and unstable studio into its current form. Today we have design offices located on four continents with over 300 employees working on so many projects. We still have the best designers from all over the world and we still start every project from scratch, trying each time the most innovative and relevant solution.
"It is really about imagining and shaping a world which did not exist before."
When you did become a partner at OMA, how did this feel to you, and did anything change during this process?
I was invited to join the partnership in 2014, which was not something I had expected. In the years before I had been collaborating with all of the partners on many different projects, so I knew everybody quite well. Myself and three other colleagues were invited to join as partners, which meant that the group of six partners suddenly expanded to ten.
For the company this was also an important moment as it marked the latest part of the transformation of OMA; from an architecture studio organized around Rem to the current OMA, which operates on a much larger scale with multiple design offices worldwide. This setup is important as it secures the continuity of the office for the future.
In the process of redistributing the responsibilities and developing my own realm within the company, I started to look after our operations in Asia and our office in Hongkong, which was at the time going through a rough period. But we managed to regain momentum and gradually I saw myself focusing only on Asia, alternating between Hong Kong and Rotterdam every two weeks.
Rem Koolhaas is obviously a hugely renowned figure, both in the architectural world and beyond it. How formative was it to work alongside Rem in the early stages of your career, and how did his influence shape your working style?

I never had a job outside OMA, and I had started working at OMA during my studies, so I must be very much formed by working with Rem Koolhaas. As Rem was the only person leading the projects at that time, all the teams worked closely with him. Working with Rem was exciting and also extremely intense, but within the teams the spirit was very open and energetic, and we all felt that we were able to contribute to the design, no matter whether you were an intern, a model maker or the project leader.
But it was not just the collaboration with Rem that was inspiring, it was also very much the creative environment he had established in the office with so many great designers from all over the world. And the endless production of more and more ideas, concepts and models, making the office feel like a laboratory soaked in model parts; real scale mockups and material samples.
"My role is more like a conductor in an orchestra, indicating the rhythm that allows everyone in the team to excel."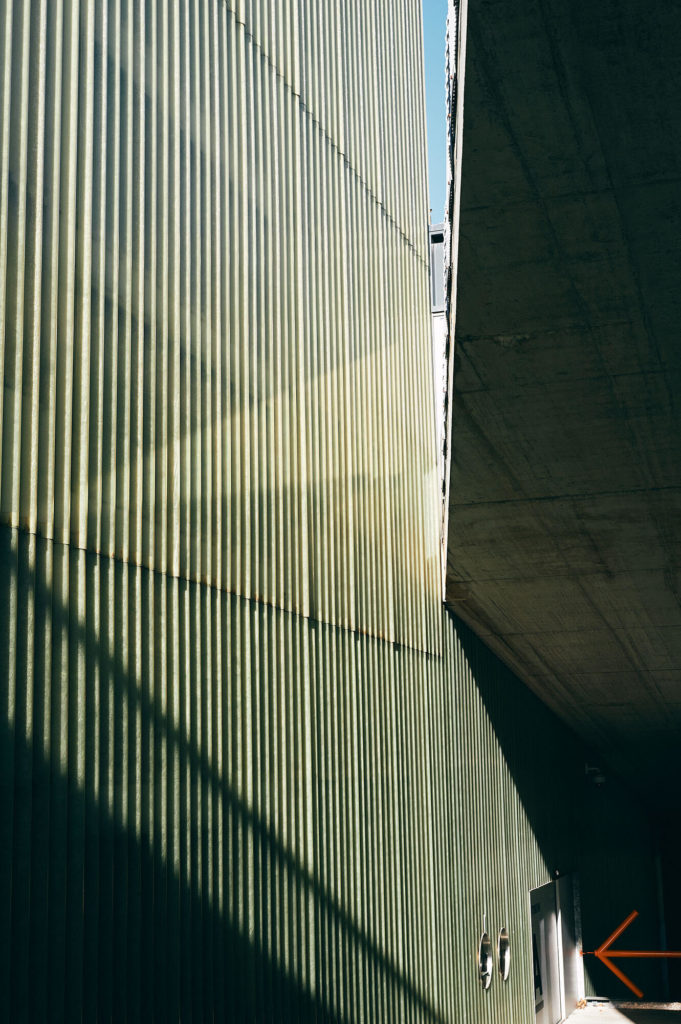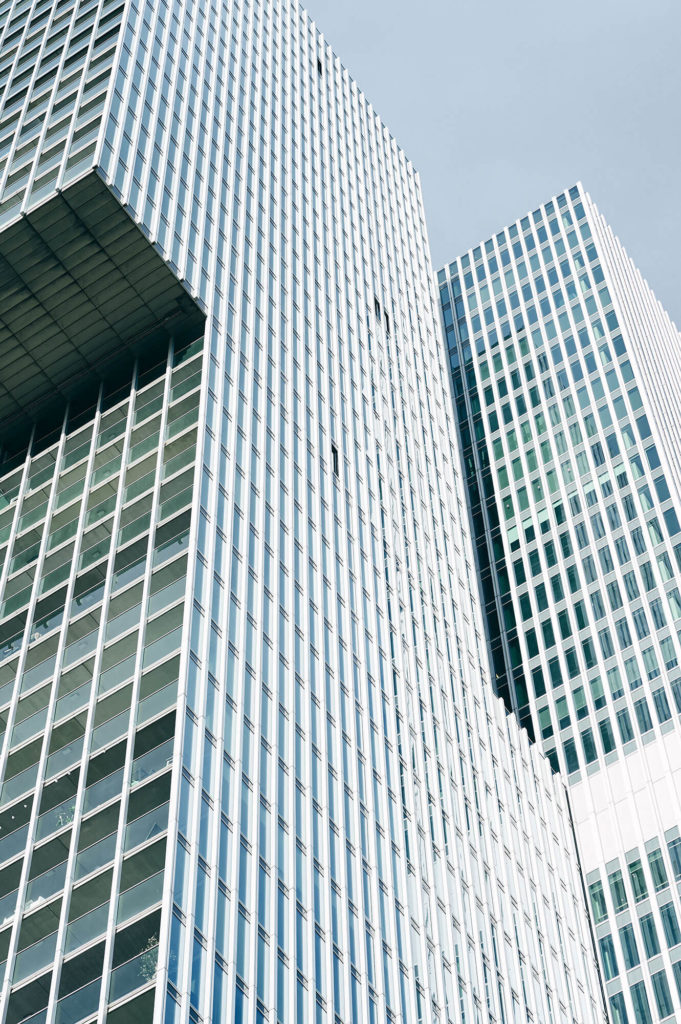 What have been some of the challenges you have faced in your career to date, and how did you overcome them?

My biggest challenge was when I decided to take over the lead of the Hong Kong office and all our Asian operations in 2016. Despite the fact that we had offices in Beijing and Hongkong, we had not been very successful in obtaining real projects. We were even discussing whether we should close our HK office and withdraw from China like many other architectural offices were doing at the time. I felt challenged by this condition and convinced the other partners to invest one more year in the office to try to bring in new projects and create a new energy. It was like starting a new project, but on another scale and with many new aspects to me.
It started with talking to everyone in the office in order to assess the problems. Initially we reduced the scale of the office, and from there, we started to rebuild a new organization. Over time we grew as a team in which everyone was eager to collaborate, and new projects started coming in. It is only because of this stable core that we have been able to keep on working on our projects in Asia for the past two years without traveling or meeting each other in person.
Are there any particular ways in which you feel you have put your personal stamp on the world of architecture or helped to push it forward?
People are always interested in the genius behind a project, or the one architect who was responsible for a project. This is a very romantic but also unrealistic image of how our profession works today. Our designs are the result of the creative process of a team which collectively spends sometimes thousands of hours on a single design. What is important is to create an environment for everyone in the team to contribute. In that sense my role is more like a conductor in an orchestra, indicating the rhythm that allows everyone in the team to excel. And, of course, in every project there are larger and smaller elements which I recognize as my design contribution, but the nice thing is that this is true for everyone in the team, so we are all the author of the design.
THE OMA WAY
Whereas other large architectural firms often have a similar style to their buildings, the OMA portfolio of buildings is very diverse and encompasses a wide range of styles. Are there advantages and disadvantages to this type of approach?

We don't like to limit ourselves to a single design language or architectural style. We experiment with styles and develop different solutions for every project. Some projects become better with very expressive architecture, others are subtle or nearly invisible. In our portfolio you may find relations between projects that reveal how they have informed each other, so when zooming out one can recognize how certain interests have developed, but that goes beyond the formal language.
Firms that have a defined architectural language and specialize in particular typologies give some clients the confidence to commission them for a specific aesthetic direction. For us, the way to respond to context in specific and unique ways, rather than refining an established approach, becomes a strength. However, clients may find it uncomfortable to not know in advance what they can expect. To such clients we try to explain that we will actively involve them in the design process as a partner, so they will always understand how we came to the final design.
OMA has expanded greatly during your time with the opening of offices in New York, Hong Kong, and most recently Australia. How does OMA manage to make sure each new location retains the OMA ethos?

It is important to emphasize that OMA is not a Dutch architectural office colonizing the world from a European bubble. I actually see OMA as the opposite, as an office composed of multiple design offices, each with a different regional focus, which inform each other. Each of our offices are set up as fully functioning design offices, which can operate independently within a region, but which collaborate globally. This is a very big difference to most of the other international design offices, where concept designs are often developed in their headquarters and handed over to the local satellite offices.
We believe that we have to be local in order to understand the context and the culture of a project. Close proximity to a project means that everyone in the office can travel to the project site, experience the local culture and meet with our local consultants. The team works in the same time zone and is exposed to the same media.
At the same time, we want to make use of our collective knowledge and skills, which we achieve by creating a similar working environment in all our offices. The composition of the design teams in all offices is very international and often designers have worked in more than one OMA office. Within the partnership we have also distributed our scope by regional areas, so we know what is happening in all offices and we have a regular exchange between all eight partners.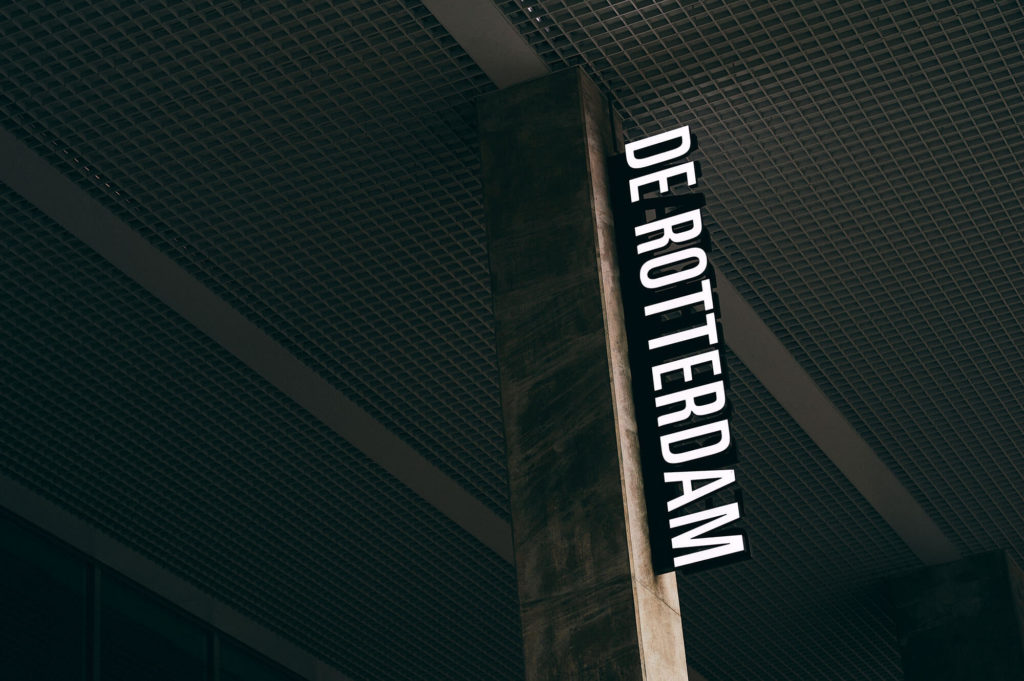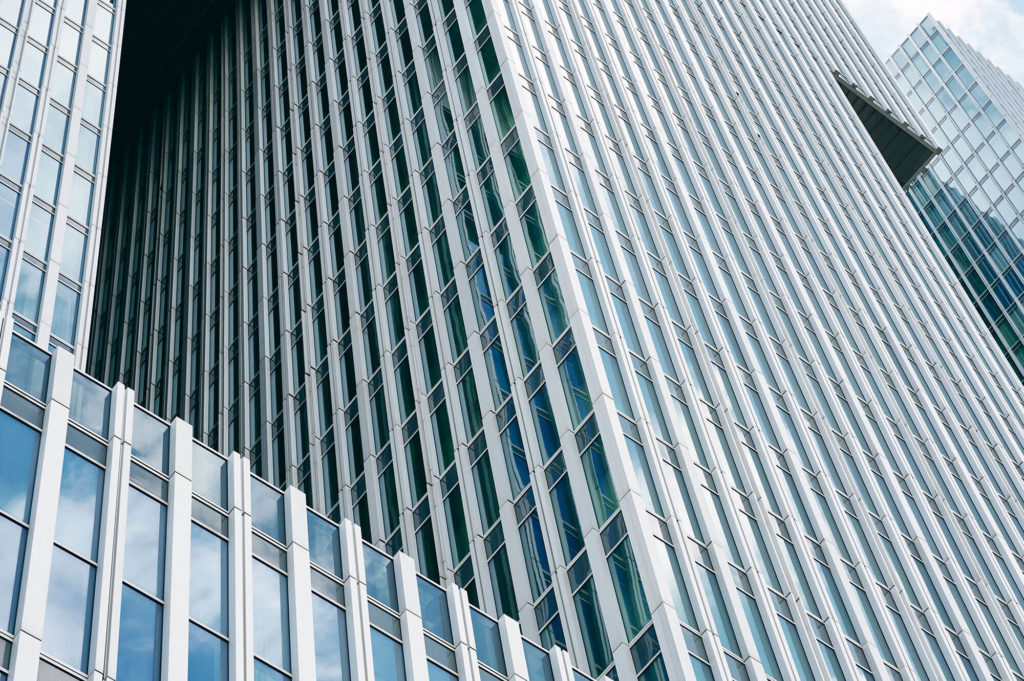 You were a core part of the development of the Hong Kong office and have been behind some incredible projects throughout Asia. What differences have you experienced between projects built in different territories? How different are Europe, the U.S. and China?

The big difference is the positive energy in Asia. The 'old world' feels generally satisfied – I mean Europe and the US are pretty much completed. We keep adding some buildings, maintaining our cities and improving experiences, but with few local exceptions we focus on consolidation and risk mitigation.
Many of our clients in Asia have a very different ambition and mentality. They are looking for new possibilities and are hungry for innovation; they want to take that next step and accept that they need to take risks. You could say in Asia the glass is half full, whereas in Europe it is usually half empty.
Also, everything in Asia happens at a different scale and in every project the time pressure is more intense. This means that the stakes are much bigger than in Europe and the US, and also the responsibilities that come with it.
In recent decades, the importance of sustainability has become apparent in almost every aspect of life. How has OMA incorporated sustainability into its practices? Has the OMA approach to sustainability changed over time?
Sustainability has become a natural part of architectural design and urban design, similar to structural engineering and traffic engineering. The subject of sustainability is very broad; it is of course about carbon, energy efficiency and energy production, but also about longevity, about adding qualities to the surroundings and for the community. At the beginning of a project, it is important to put together a design team with specialists and together convince the client of the importance of an integrated design proposal. For the Axel Springer project, we brought in Transolar as an additional specialist.
In our projects we usually do not emphasize sustainability as a separate subject, neither are we known for applying green facades or planting trees on every single balcony. Such features may give the impression of environmental awareness, but the reality is that they produce more energy and emissions than they absorb.
"We don't like to limit ourselves to a single design language or architectural style."
PERSONAL HIGHLIGHTS AND THE FUTURE
Looking back on all of the projects you have been involved in throughout your career, which are the ones that stand out as highlights for you, and why?

There are a few projects which relate closely to my personal development as a designer and therefore have a specific significance to me:
The Universal Studios was the project I worked on most when I was still studying in Delft. We had the craziest adventures when working on this project, we built amazing models and explored the design to such an extent that it became an important project in my early career.
The first projects I worked on after I graduated were the Prada Epicenters we designed for New York and Los Angeles. This was an amazing time as we used these projects as a 1:1 scale laboratory and were introduced to so many new domains beyond architecture.
CCTV was a once in a lifetime experience, a project which could only have been built in that time and that place. We worked in a team of 60 people from our Rotterdam office and developed a schematic design and design development in a period of nine months.
The Museum for Fondazione Prada was another unique experience, where we kept on designing for a period of twelve years. It is a project where ambition had no boundary and where we collaborated with so many great people.
And lastly, my favorite project is our Hong Kong office. In the past few years, the office developed into a very creative place with great people. Despite the fact that I have not been able to travel to Hong Kong since the pandemic started, we collaborate every day on many projects throughout Asia.
Looking ahead to the future, what is coming next for OMA, are there any projects or developments you would like to share?

After COVID hit we all realized that we cannot plan the future. But despite the pandemic and its impact on the global economy, we are in a very good condition. Next year we will complete a few projects including two projects in Asia: the Taipei Performing Arts Center and the Prism Building in Hangzhou. I really hope that by that time we will be able to travel again and meet all the people we have only seen in video meetings.
Visit OMA For more information on the acclaimed architectural practice.