Those dreaming of carbon-neutral cities will soon have a gloriously high beacon to look to for inspiration. HAUT, 73 metres of innovative and sustainable architecture in Amsterdam, will store 2,200 tonnes of CO2 in the timber used as its main building material when it is finished in the spring of 2021. Do Janne Vermeulen of Team V Architecture, which is behind the project, explains why she is passionate about creating buildings that have a story, and help to save the planet, one wood chip at a time.
Do Janne loves being at construction sites, with helmet and boots on, or, as the Dutch expression goes, 'with her feet in the mud.' Instead, we meet at Team V's offices on Amsterdam's Oostenburg Island (Oostenburgereiland) because HAUT, on the banks of the Amstel, is still in the early stages. In the 17th century, this area east of the city centre housed shipyards for the VOC (Dutch East India Company). Later, the island – which is technically no longer an island – became an industrial production centre for steam engines and locomotives. The old warehouses, now used for events, still give the location a raw and industrial feel. In contrast, Team V's office is in the INIT Building, an impressive glass construction from 2005 predominantly occupied by De Persgroep, publisher of some of Holland's largest newspapers.
Founded in 2013 by Do Janne, along with Jeroen Van Schooten and Gerard Van Hoorn the firm already has an impressive portfolio, including the renovation of the Ministry of Finance in The Hague, Rotterdam's Central Train Station, and the Atlas Building of Eindhoven University of Technology. Do Janne has just returned from Toronto, where she gave a presentation on sustainable architecture, and says she's tired, but still looks radiant in a cobalt-blue dress. 'Being an architect is no 9–5 job,' she smiles. 'But I love its dynamic and unpredictable nature, it keeps me on my toes.'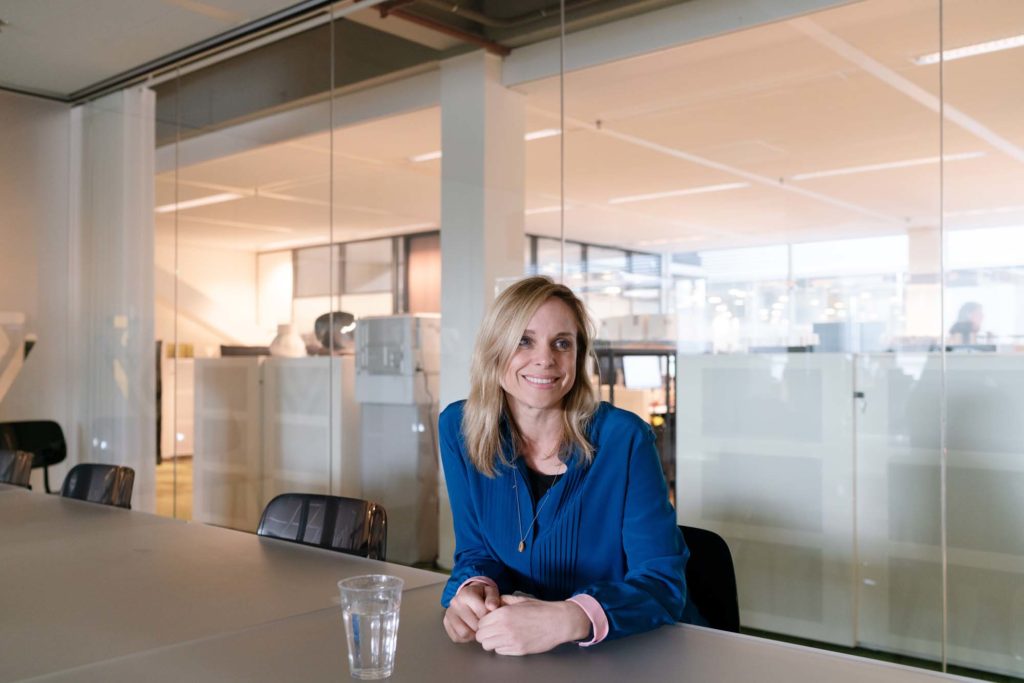 'I think it's really important to create buildings with a story.'
Architecture wasn't the obvious choice for Do Janne, who grew up in a small town near Utrecht and was interested in science and writing at school. 'I decided to go to the Bath School of Art and Design in the UK and instantly loved the creative atmosphere but after the first year, I realised I wanted to play a more active role in society, opposed to "just" creating my own vision and sending it out to the world. The collaborative effort it takes to make a project reality is what really interests and drives me.'
So she switched to the Bartlett School of Architecture in London. Do Janne enthuses: 'Making scale models is still one of my favourite parts of the job; despite the options of computer models, there's nothing like making an actual miniature version of a building and visualising the final result.' After completing her degree, Do Janne got her first job in London at Rick Mather Architects, where she was part of the team working on the Virginia Museum of Fine Art in the United States.
In 2004, Do Janne decided to move back to the Netherlands, not because she didn't love London but because a greater passion had entered her life. 'I simply fell in love!' she laughs. 'My then boyfriend, now husband and father of my two daughters, is also Dutch. So I moved back and got a job at MVSA Architects, an international firm with offices in the Netherlands, Spain and Switzerland.' It was here that she met Jeroen, who she has worked with on several large projects, including the renovation of the Ministry of Defense in The Hague. 'That's when I really got into my element,' she says. 'We were responsible for the entire project and sustainability was an important factor, which I've always felt passionate about. Being a spider in the web, overseeing every step of the process, was where I felt most comfortable. And it still is.'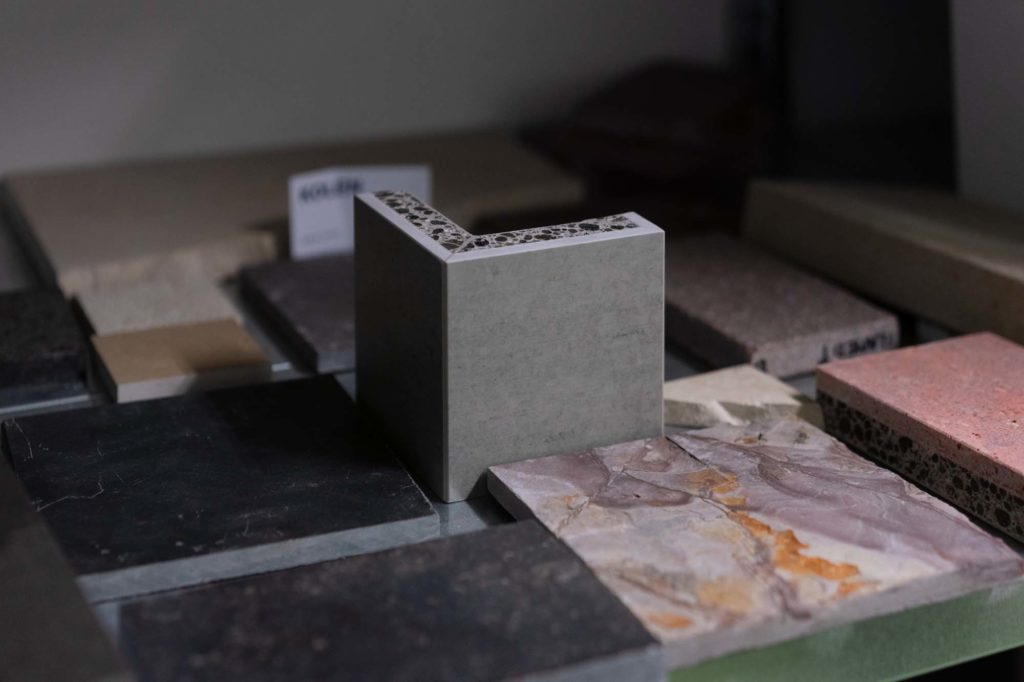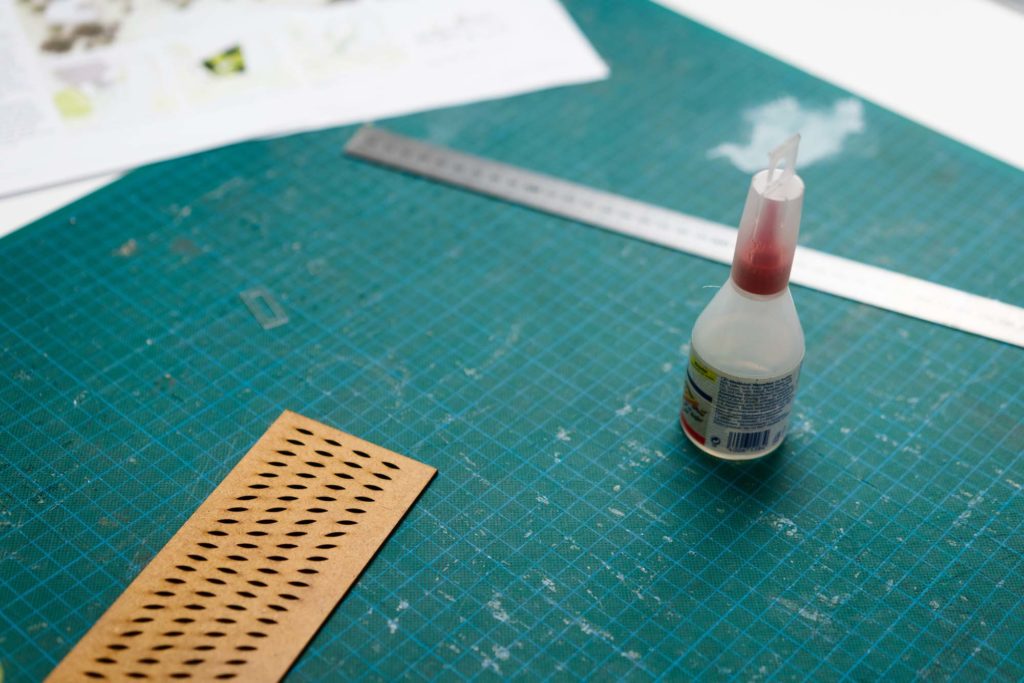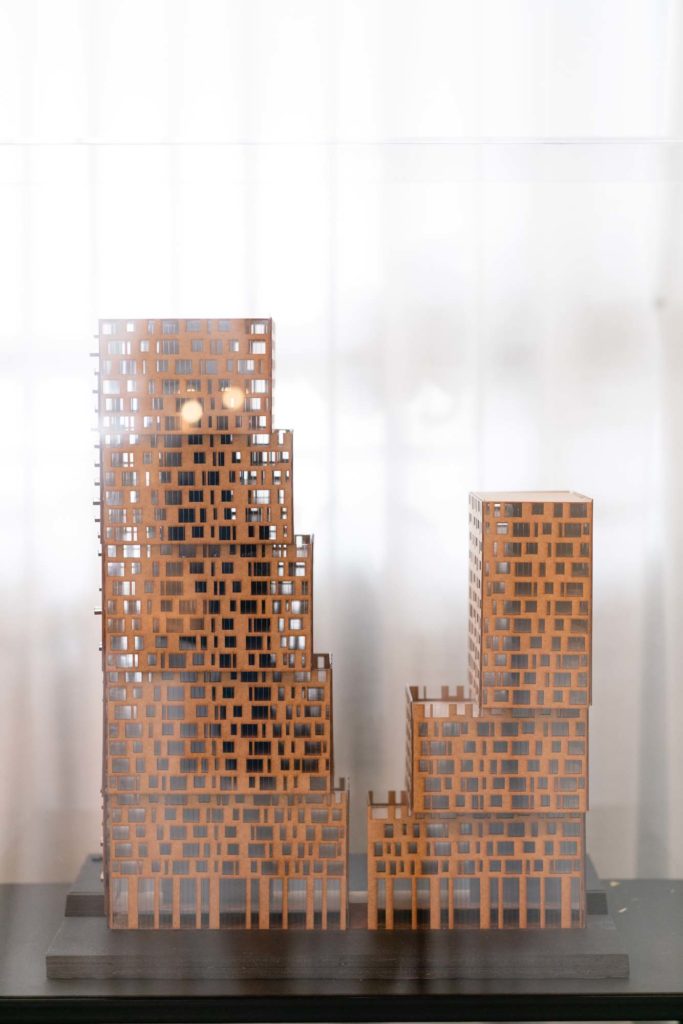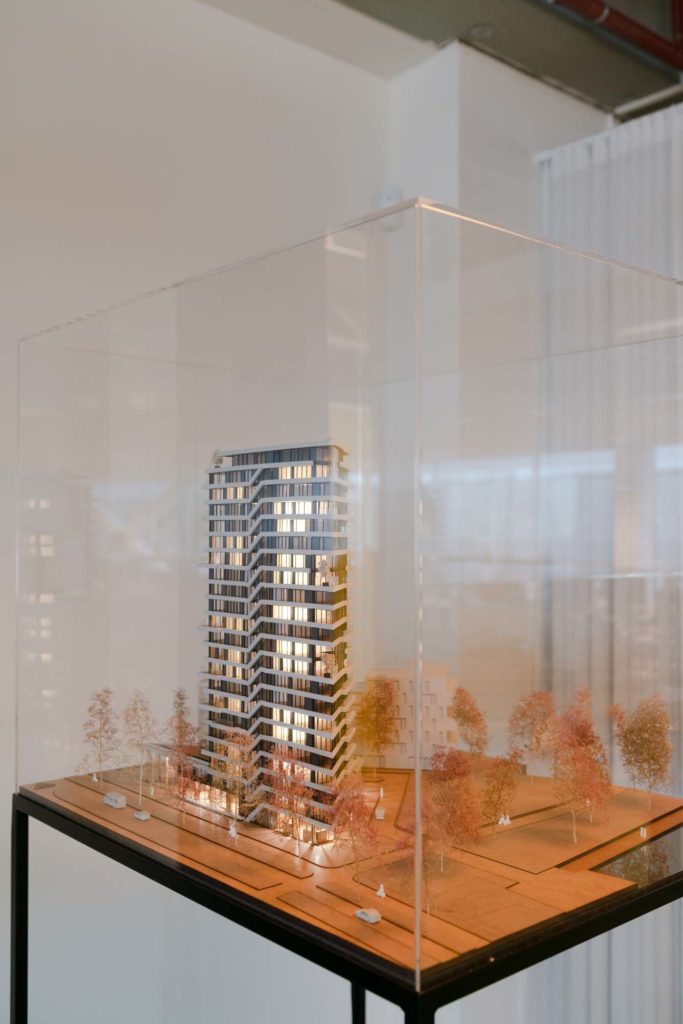 'Making scale models is still one of my favourite parts of the job.'
Possibly one of her most challenging projects so far has been the creation of HAUT, a 21-storey residential building. The municipality of Amsterdam selected Team V Architecture, along with the firms Lingotto and Arup, to develop this remarkable high-rise. 'The city of Amsterdam invited us to create a design for a piece of land by the Amstel river,' Do Janne explains while showing us the plan. 'There were three main factors that they used for judging the proposals: design, sustainability and bid, in a 40/30/30 division. We liked the fact that sustainability was such an important factor and actually won the pitch based on design and sustainability, not on costs.'
It was Arup's idea to use wood as the main component, says Do Janne. 'It was something we always wanted to do as well, but we didn't know if we would be able to create a 73-metre, wooden building. There are comparable constructions in other cities, like HoHo Wien in Vienna, an 80-metre-high hybrid construction with a concrete core, and the 53-metre-high Brock Commons Tallwood House in Vancouver.' Do Janne doesn't feel any competition with the other international firms working on similar projects. 'We're not out to become the first or tallest timber tower in the world. We applaud the use of sustainable materials by other players all over the world.'
HAUT uses cross-laminated timber (CLT), which comprises planks of sawn wood glued together in layers. The CLT supply for HAUT was sourced from Austrian coniferous wood, which has a rapid growth rate, meaning that there is in fact a global surplus. It only takes an astonishing two hours in Austrian forests to grow 3000 square metres of wood, which was the amount used to build HAUT. 'This technique is relatively new,' Do Janne says, 'as well as the glue used, making it strong enough to use for building projects like this. But it's not like there is no concrete used at all; the basement, ground floor and first floor are made of concrete, as well as the core of the building, plus two walls rising to the the sixth and ninth floor. And every floor has a concrete layer for sound isolation.'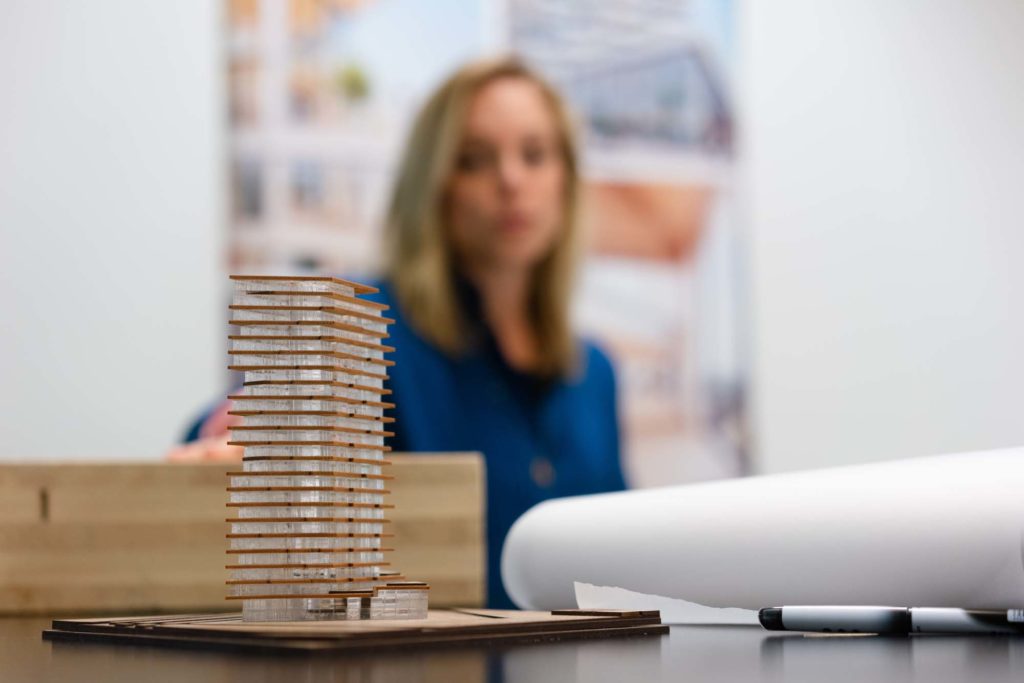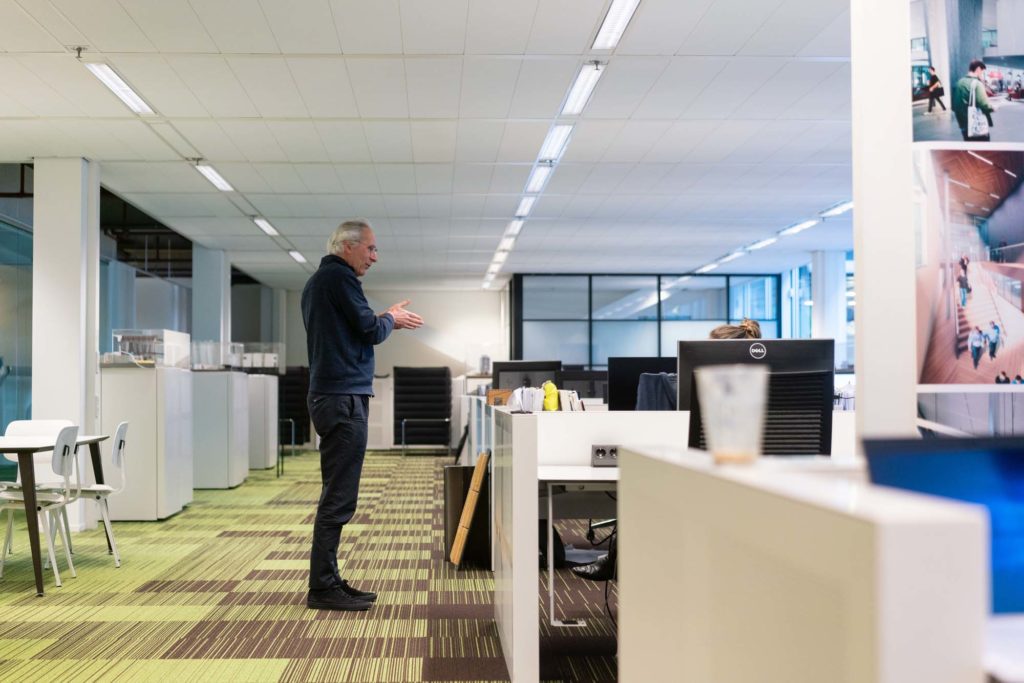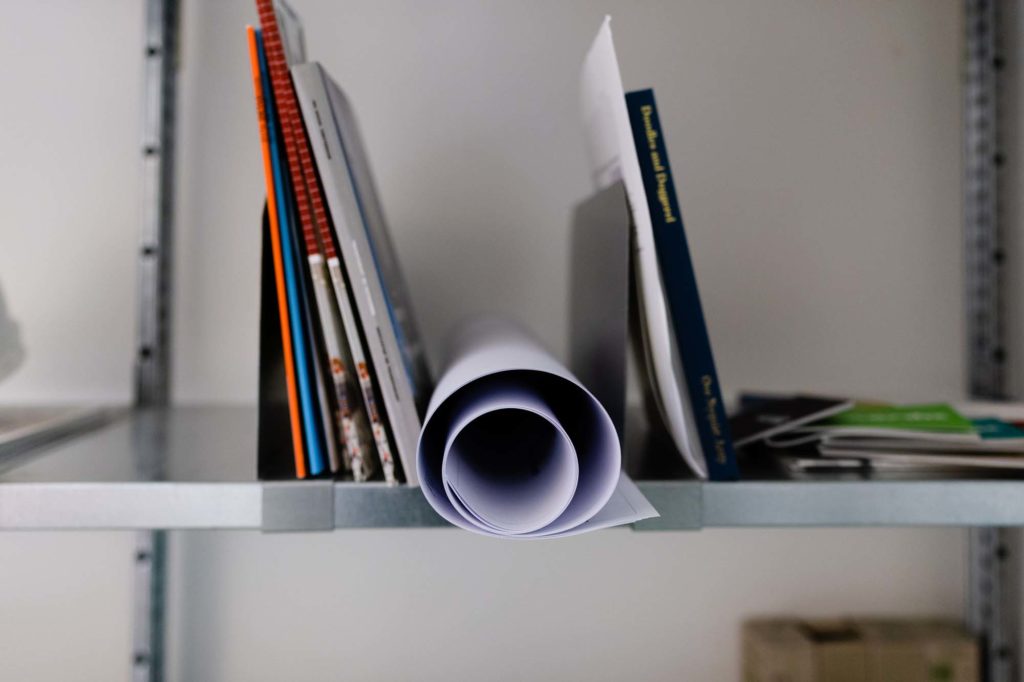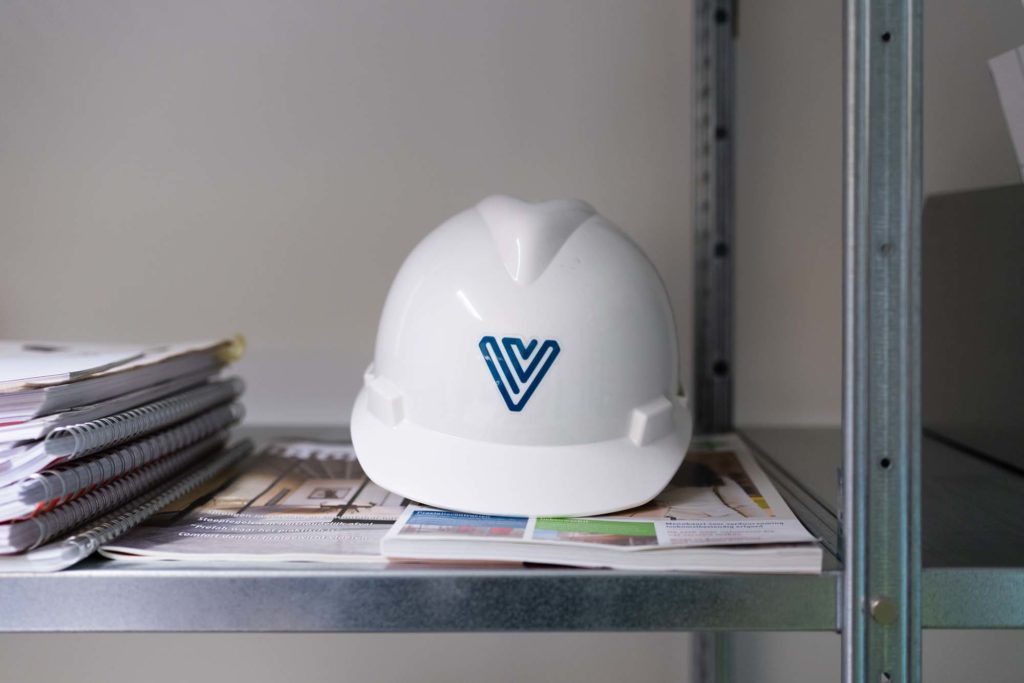 'The collaborative effort it takes to make a project reality is what really interests and drives me.'
The use of timber in high-rise buildings is currently one of the most keenly discussed practices in the construction industry worldwide. Apart from the innovative use of wood in the construction, HAUT will also have energy-generating facades, including solar panels, and the wastewater it produces will be collected and used to irrigate the green roofs. As a result, the design has received a BREEAM (Building Research Establishment Environmental Assessment Method, a tool to determine the level of sustainability of building projects) Outstanding rating, the highest possible sustainability grade. 'We're also super happy with the fact that ABN/AMRO Bank was willing to supply mortgages and insurance for this project. Even though we meet all the qualifications three times over, it's still a risk for a bank to take a chance on a project that's completely new in the market.'
HAUT refers to 'haute couture, tailor-made architecture, and has a double meaning since the Dutch word for wood is 'hout'. With selling prices starting at approximately €7,000 per square metre, Do Janne acknowledges that HAUT is not for everybody. 'But what I like about the buyers so far is that they're often from Amsterdam instead of being international investors. They're very much concerned about the environment and want to live here specifically for its sustainable character.' HAUT is about building a community, not investment opportunities, she explains. 'I think it's really important to create buildings with a story. It doesn't always have to be a sustainability focus; it can also be a building that's focused on the perfect integration of working and living. People don't want to live in run of the mill buildings any more, they want something unique and engaging.'
When it comes to running the company and building a strong team, Do Janne strongly believes in the power of engagement . 'Architecture is an intensive business and we sometimes work long hours, but there has to be space for relaxation and team-building as well. We're not named Team V for nothing! We enter into a lot of sports events together and, once a year, we have a family day. I think it's important to do those things together.' Do Janne lives on Borneo island, a peninsula on the east side of the city that was mostly constructed by new inhabitants in the 1990s. 'I see how that community engagement works,' she says. 'There are people who have been living there for 25 years and are really proud of their neighbourhood.'
There are challenges ahead with HAUT. 'That being said,' Do Janna explains, 'I do realise the great responsibility we carry as architects. If done right, a building you create will last for over 100 years. The only thing that can keep me awake at night are the more fundamental questions: Are we doing something good here? Are we going about it the right way? I guess in the end, only time will tell.'
For more information about Team V Architecture click here.