From the outside, there are few clues to what lies within the redbrick behemoth that is the former Schultheiss brewery. Today it is Malzfabrik, a cross-cultural and environmental space for community-driven initiatives, and it is a shining example of how we can use extant spaces to build a future that represents our values.
Its visionary managing director, Frank Sippel, is a tall character with a boyish charm and a keen attention to detail. Once the environmental ambassador for Switzerland, and now a pioneering real-estate developer, Frank has worked on a variety of different projects and his current preoccupation is Malzfabrik. Inspired to invest and innovate even through the 2008 financial crisis, Frank's dedication to his idea and his ideals has paid off. In the process, Frank has developed and rebuilt so much of the space he purchased in 2007 and when he says 'It's never too late to learn,' he reveals his tireless spirit.
Becoming a property developer wasn't something that was on Frank's agenda to begin with, but his attitude and enthusiasm soon led him down this path. 'The local management of the space was at a dead-end in the process of selling, considering the normal way in which you would practice real estate in 2007,' he explains. 'That is when I started a new system for developing real estate, the Real Future Germany and the Real Future Swiss company. At that time, I did not know I would become a developer. As many people say, you change your business every seven years. After seven years there, I became a developer. That's the beginning of Malzfabrik as you know it now.'
'You can only create an energy or feeling in a space if you really mean it.'
Frank is truly at his best explaining things, particularly the details and history of the various buildings in the Malzfabrik complex. He points out a 20-year-old office block that they purchased to turn into a co-working space. It sits adjacent to buildings from the 60s, and of course the main factory itself is over 100 years old. The regeneration here is not simply physical. There are labyrinthine studio spaces for young artists doing important intersectional work in the realms of social consciousness. Offered residency programmes (at least one of which is available only to women) produce artworks that explore how marginalised groups inhabit space. This element of Malzfabrik is what sets the project apart. It is pulling from every strata of society to build its outlook. This repurposing of space, from the traditionally powerful to the marginalised, is a deeply important facet of the work that Malzfabrik sponsors.
When questioned on how exactly he ended up at Malzfabrik, Frank made it clear that his work is born from his commitment to himself and those around him. 'I just said, "What's my passion, what do I stand for? What is the right thing to do, for the world, for nature and for society?" So the outcome is natural and now we can talk about authenticity. You can only create an energy or feeling in a space if you really mean it. It is not something you can put on a business plan or in a marketing strategy, it is something you have to live. Then it becomes reality.'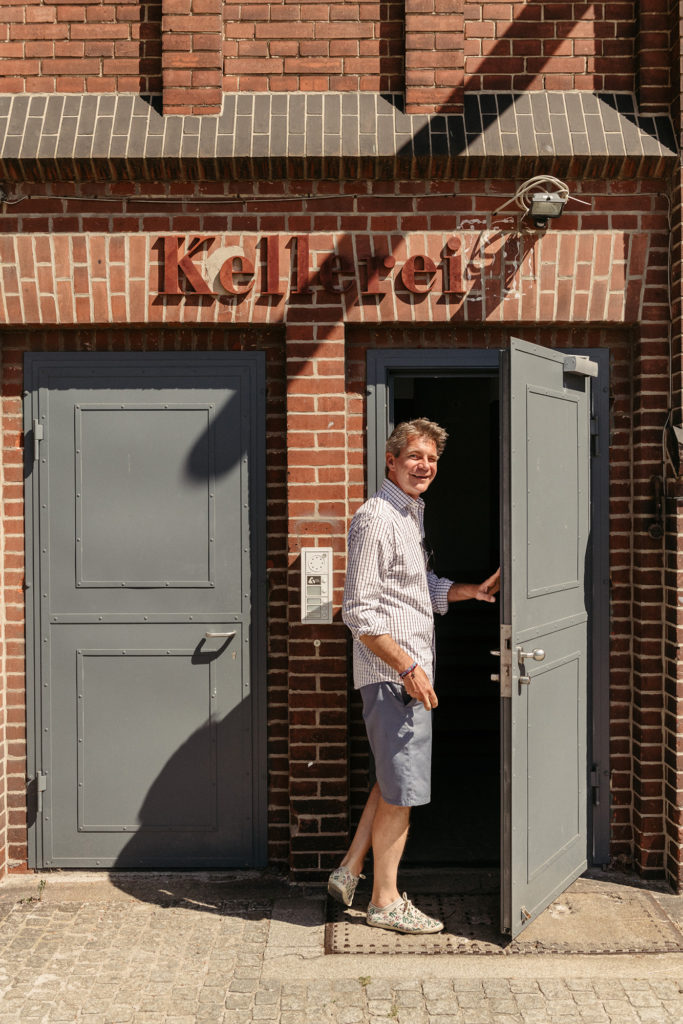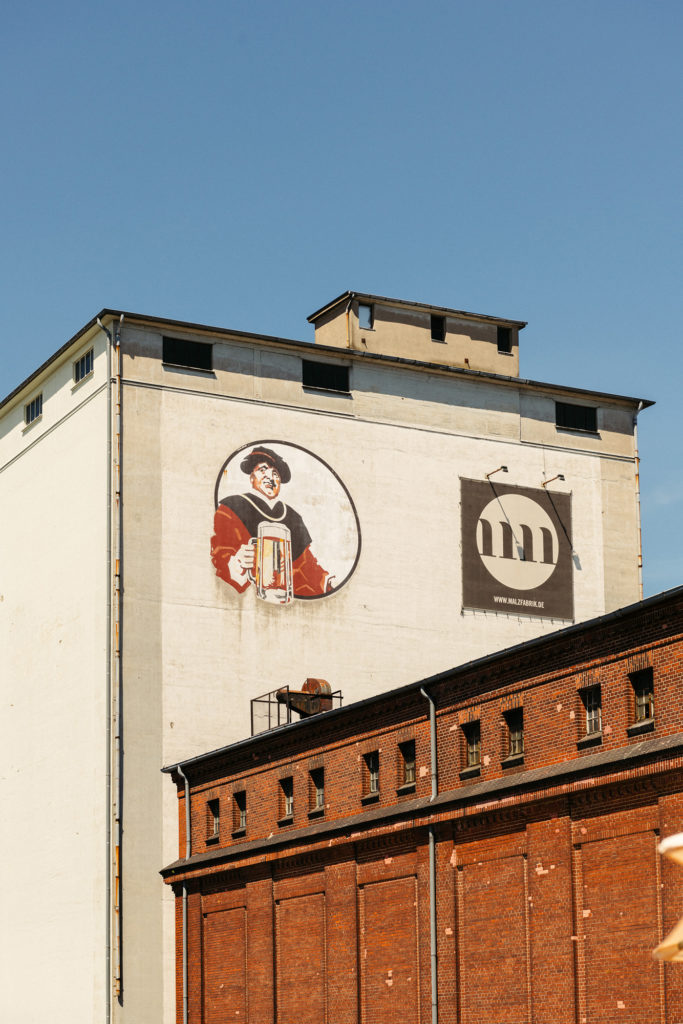 Touring Malzfabrik with Frank makes one thing clear: there is no moving forward without an appreciation of what has come before. By the end of the tour, Frank will admit that he not only knows what is behind every door in the huge multi-building complex but that he also knows what used to be behind them: 'At the beginning I didn't know what I owned here and then over a few months I learned.'
Malzfabrik reuses while it refurbishes. The water steam tank in the basement of the event space, once nearly thrown out, has found new life as a meeting room, replete with steel fittings from the factory and wooden benches. Having cut open the top and furnished it, Frank dubs it a 'think tank' and notes with a smile that he had to, 'Teach people not to throw things away.' Wall and floor tiles, kept from when the event space played host to Berlin's infamous KitKatClub, remind residents and visitors alike that spaces can always change purpose without the original impetus being forgotten. Steel factory lampshades that were almost discarded reappeared at Frank's insistence to be hung in the back room of the event hall. It is here that Frank quietly intones, 'There is no trash.'
Nothing symbolises the nature of the work that goes on at Malzfabrik quite like the current Invisible Borders exhibition. It explores division in the histories of two cities – Berlin and Beirut – and the effect that partitioning has had on their respective citizens. The multimedia exhibition is situated in an old germinating vessel and the space looks at once unfinished and decayed – a pertinent and powerful backdrop for the work on show. Frank looks over the long expanse where screens, maps and projections tell a story of destruction and regeneration. The principles behind the exhibition fit seamlessly into Frank's ethical approach as he searches out initiatives that seek to connect our past and our future, that help us to inform our ongoing existence by learning from what has come before.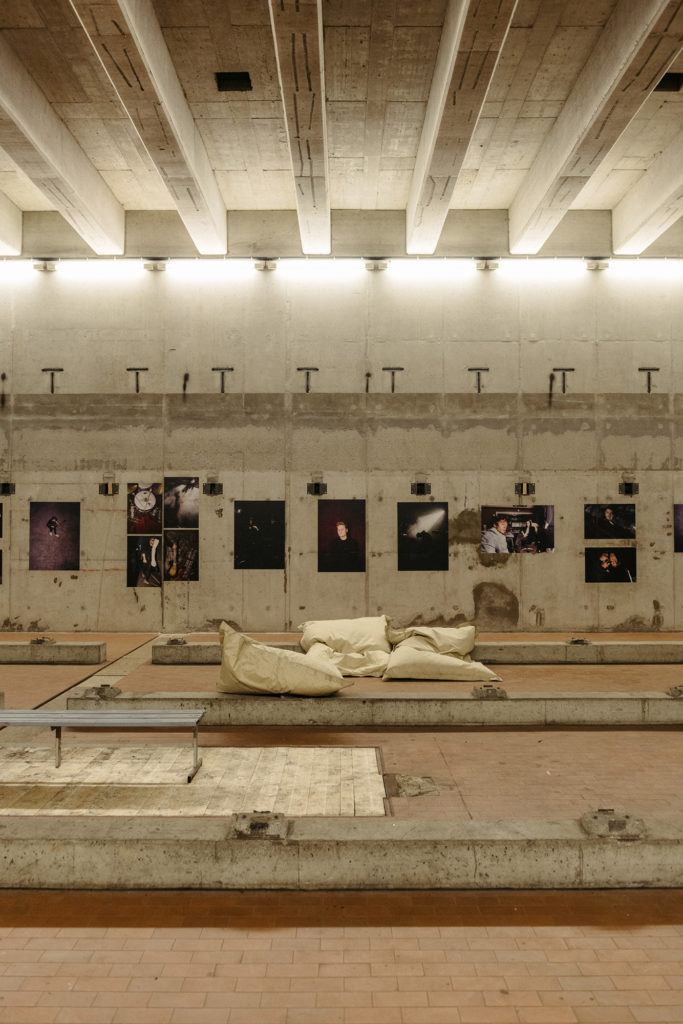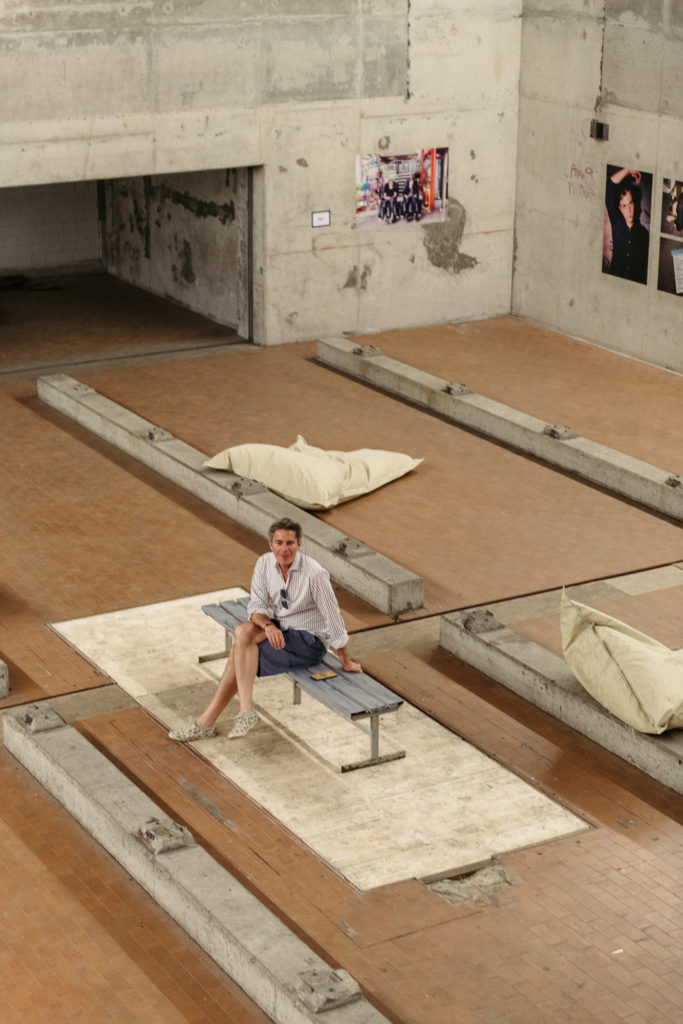 A little behind the Silo, the large, white block in the complex, sits a set of two-storey offices, within which are the beams. Criss-crossing space and creating geometric shapes, the beams are a characteristic of the building and Frank is well aware of their significance. He notes that 'These beams have been here since 1918, we kept them, treated them with fireproof paint and built around them to create an entirely new office space.' He adds, off-handedly, something that could be a motto for the whole project: 'Reduce what you do to the building to keep the flair.'
Now the beams shelter a selection of hand-picked start-ups that work in a variety of different areas. The key is that these initiatives and businesses share the collective philosophy of Malzfabrik, Frank, and his partners. 'We really look at them and take time to understand their business,' he says. 'Sometimes you have a company like NewYorker – they sell cheap, fast fashion – who were tenants and then moved away. I let them be tenants because I started talking to them and challenged them about how and where their sustainable practices come from. You can accept them by talking to them and trying to change their practices. You can have more impact. Or you say, "If you want to be a tenant, you pay two euros more and we use it to create the next garden." At Malzfabrik, you bend towards its vision if you don't align with it already.
Frank sees the value not just in the app-driven world of mobile tech but also in the physical connection with how things are made, their roots, and their growth. With this philosophy, Malzfabrik has vegetables covered. It plays hosts to IP Garten, an app and browser experience in which you can secure, plant and water a real patch of land on a farm. Aimed predominantly at a younger generation, the idea culminates with a weekly box of fresh produce sent to you during harvest time. Meanwhile, Malzfabrik also has a space for GemüseAckerdemie, an organisation that goes into schools and kitas across Germany, Switzerland and Austria to teach kids how to grow vegetables on site.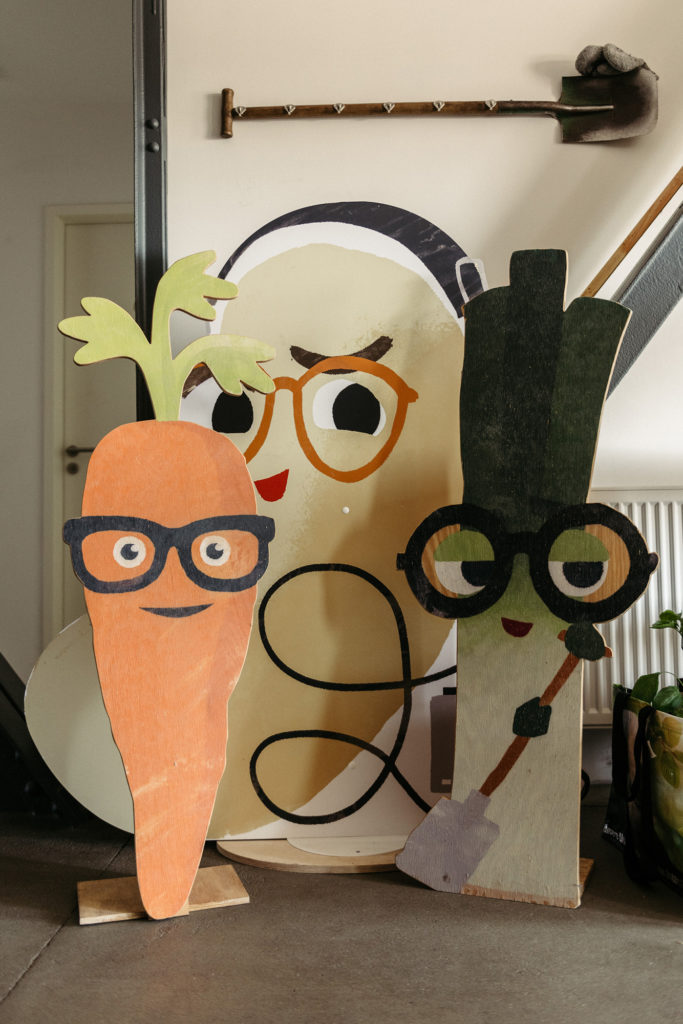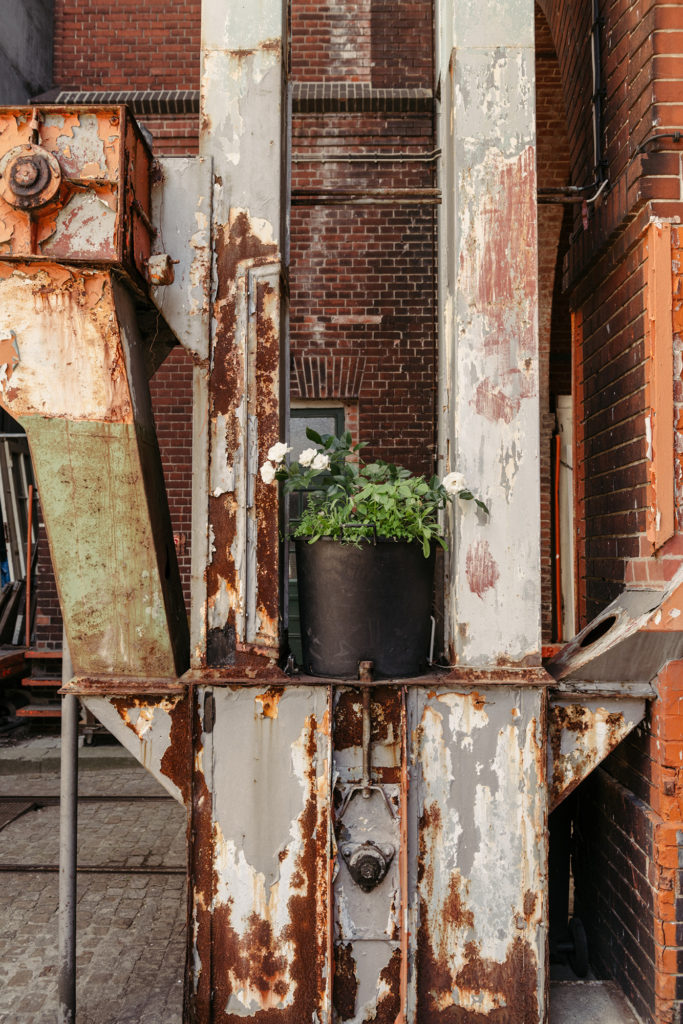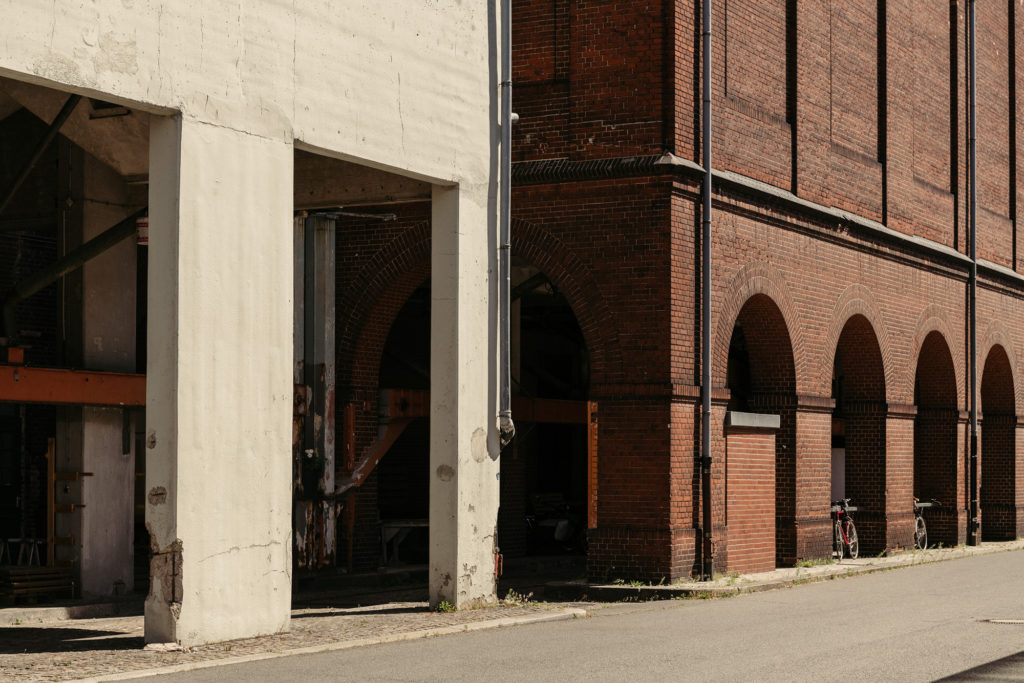 Then comes Nepos, a company that aims to simplify hardware and software for an older market. The Nepos tablet and operating system is a forward-thinking and progressive cross-generational project that addresses concerns that those aged 65 and over are socially isolated by the unstoppable march of technology.
Frank makes it clear that as long as the project fits into Malzfabrik's socially conscious philosophy, it can find a space. When questioned on who the tenants might be for the upcoming phase of construction, Frank keeps his cards close to his chest: 'I don't know which tenants will be inside, but it really doesn't matter because it's more important that they value the space.' While we are living in a society distant from the means and methods of production, Frank sponsors an alternative, pulling us back into the soil and showing us the importance of projects that re-connect us with how things are made.
'It's an idea of karma; if you give it from your heart, it comes back in many ways.'
The garden that stretches around the back of the complex boasts a small pond surrounded by a beach-like area. All of the plants in the garden are native to central Europe. Across from the pond is the city-farm greenhouse where basil is grown, fertilised by the fish farm in the building across the hallway. This style of low-resource food production extends to the hives of bees producing their very own Malzhonig. When Frank mentions that 'There's even a falcon that sits on top of the factory,' the image of the project is complete; it is an organic space that invites and accepts all. Even birds of prey are welcome as long as they, like everyone else, are on board with the philosophy.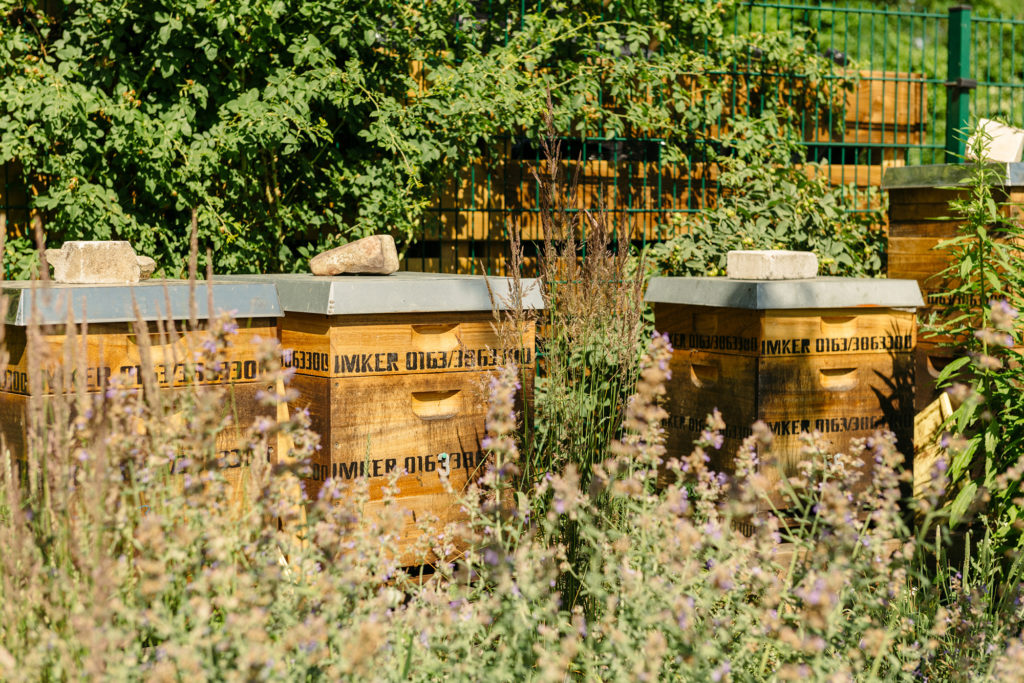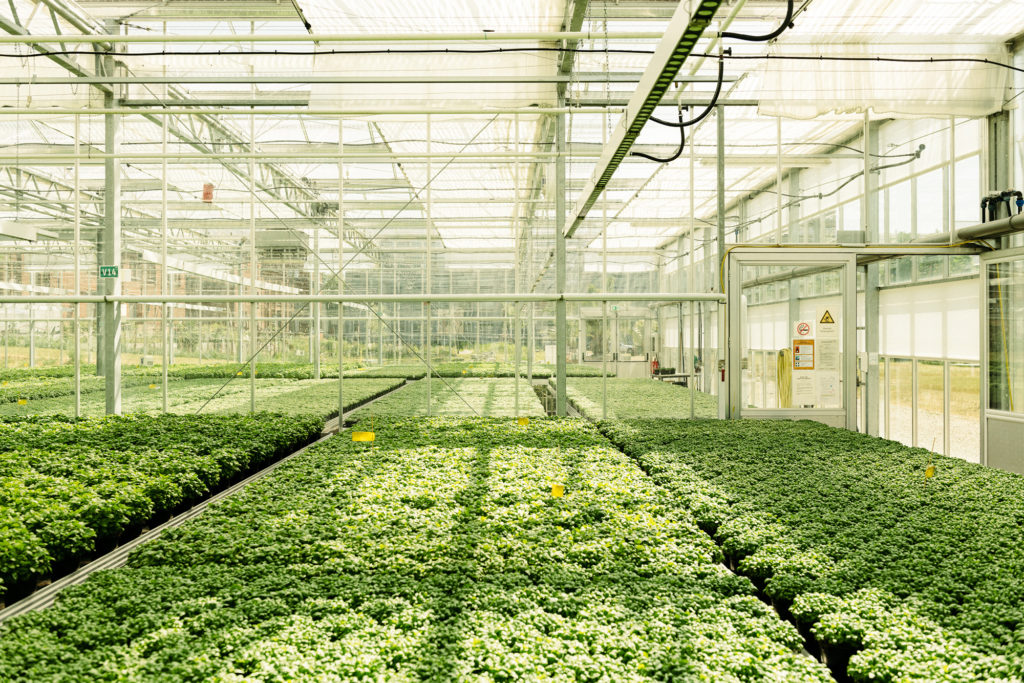 District, for example, is a space built to express the intersections between curatorial, educational and artistic practices. In its content it seeks to represent a queer, feminist, decolonial and anti-racist agenda. This year, District embarked on 'Decolonising 68', a project that questions the predominant perspectives on which history and knowledge are based. Looking at the role of the Afro-Deutsche community in the struggles of the 1968 protest movement, the project seeks to foreground practices of resistance underrepresented by mainstream history.
In the present moment, while mass media details crisis after crisis, Frank does his best to remain somewhat detached. It is not that he is unaware of global crises, it is simply that his response to them is Malzfabrik itself, a space that fosters collective identity and positive change.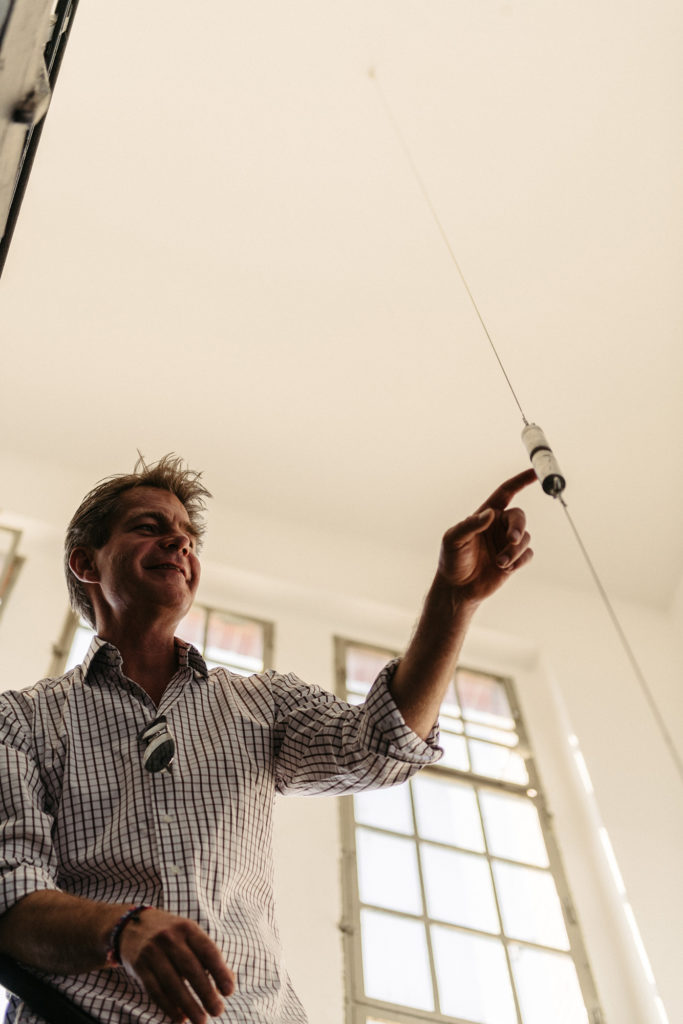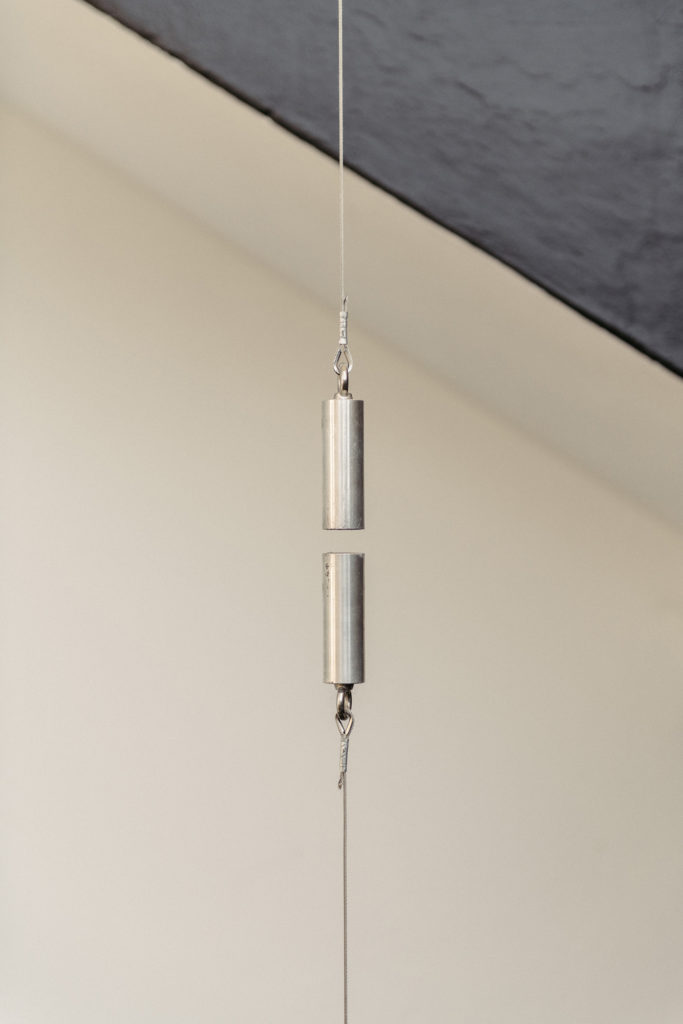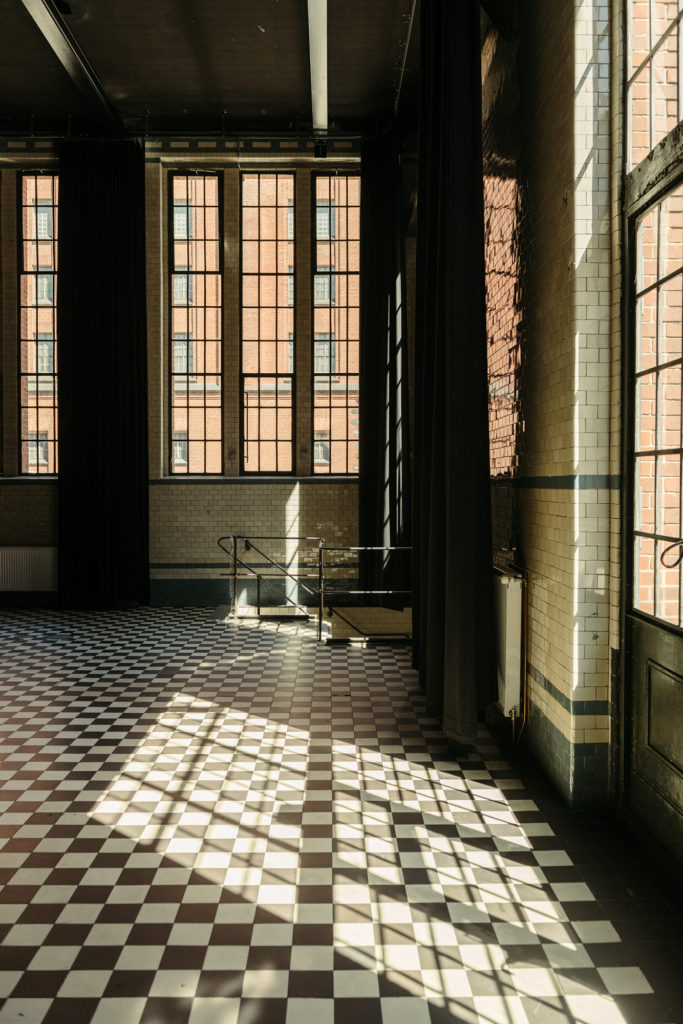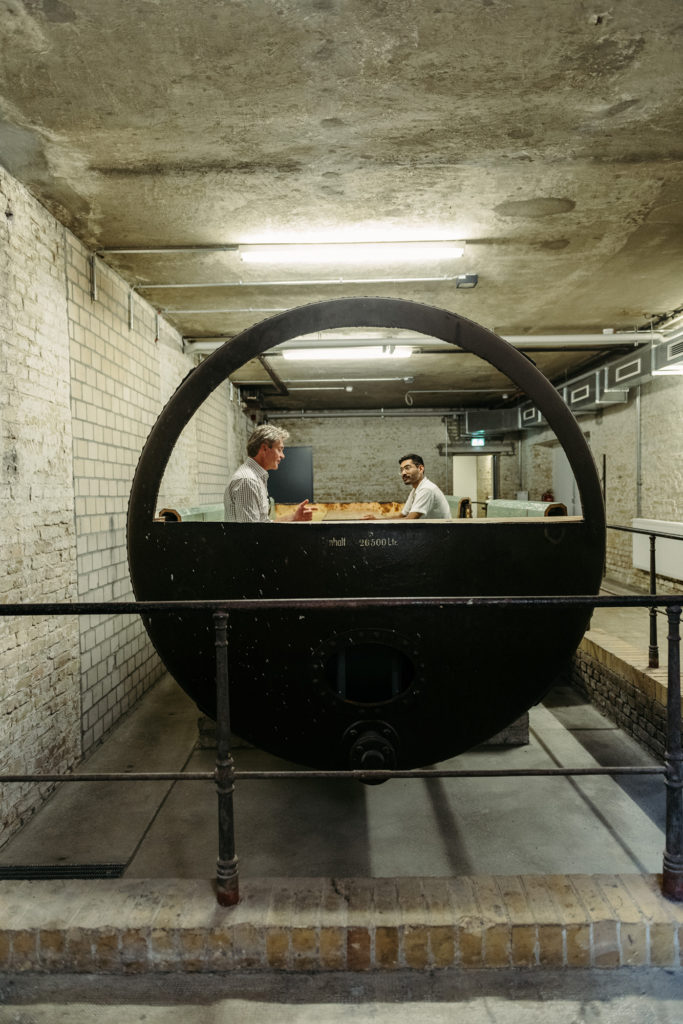 During the searing heat of the early 2000s, where news channels were obsessing over the ever-present threat of international terrorism, Frank developed this kind of positive reaction that has lasted since. 'There was no way to see anything on TV but this threat,' he says. 'Of course, it was bad what happened but I saw only a few channels that were showing anything else. BBC and National Geographic were showing the defrosting of the permafrost grounds in Alaska for the first time in 10,000 years, destroying a whole ecosystem, and it really struck me.' It was then that Frank became the environmental ambassador for Switzerland. 'I decided I wanted to dedicate my work to the environment, I sold my car, I got rid of everything I didn't need and only used and lived off of what I needed. Since then, everything else I earn, I give away, I give to my employees or to other projects. It's an idea of karma; if you give it from your heart, it comes back in many ways.'
Herein lies the foundation of Malzfabrik. Berlin offered a space for a different form of investment, through which Frank would build and sustain an independent ecosystem. It exists as an entity that exemplifies the possibility of conscious real-estate investment and progressive practices in the sponsorship, construction and sustainability of its space. It is an example that others will surely follow. Frank, settled in the former brewery of one of the most famous beers in Germany, is building this city's future with a keen eye on its past and a deep understanding of its present needs.
For more information on Malzfabrik and to keep up to date with all their happenings, visit their website.